The new format, which will see the finals comprising 16 groups of three teams before a 32-team knockout stage, was voted for unanimously by the FIFA Council at a meeting in Zurich on Tuesday.
President Gianni Infantino had laid out plans for such an expansion as part of his campaign for the top job at world football's governing body last year.
Caltex Socceroos boss votes for Ronaldo in FIFA award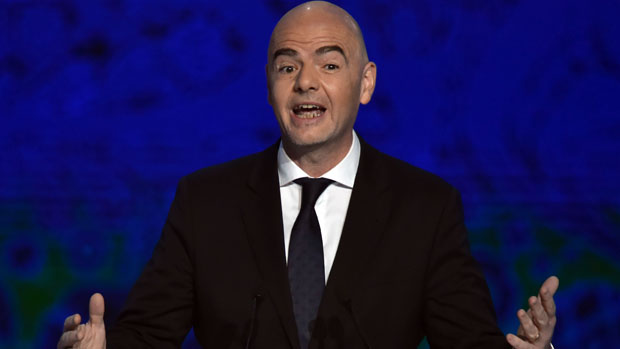 The 37 Council members were asked to select their favourite from five proposals: two involving a 48-team set-up, two 40-team tournaments, and the current 32-team format.
The changed format will see 48 teams split into 16 groups of three teams, with the top two in each progressing to a round-of-32 knockout stage.
The FIFA Council unanimously decided on a 48-team #WorldCup as of 2026:
16 groups of 3 teams. Details to follow after the meeting.

— FIFA Media (@fifamedia) January 10, 2017
This article was originally published at: http://www.footballaustralia.com.au/article/fifa-confirm-expanded-fifa-world-cup-format-for-2026/1i7agbrlfkzsn14altfl5oky0h.