CRUEL BLOW FOR GRANT
* The 26-year old sustained the injury during a routine passing drill.
* Grant will have surgery in the next few weeks.
Arsenal sparkle against Sydney FC
* It's the second time Grant has torn his ACL, although the other time in 2013 was to his right knee.
* Grant has played 146 Hyundai A-League games for the Sky Blues, scoring seven goals including the equaliser in last season's Grand Final win over Melbourne Victory.
GRANT STAYING POSITIVE
"It's disappointing but I'll be alright. These things happen in football and it has happened to me before so I know what it takes to recover and come back stronger.
"I'm looking forward to getting the surgery and beginning the hard work to get back before the end of the season.
"The boys have been really supportive and I'm still going to be part of the group every day, as we look to defend our titles."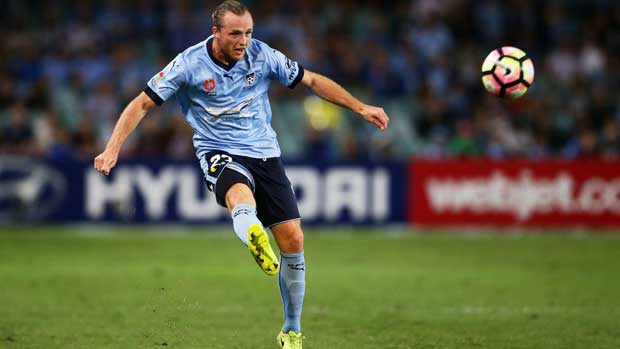 This article was originally published at: http://www.footballaustralia.com.au/article/sydney-fc-defender-rhyan-grant-suffers-knee-injury/waf4gwb07d2a14d8y9vj4e9hk.